Some people are weather wise, but most are otherwise..."

-Benjamin Franklin
In addition to providing a site specific, detailed and fully customized weather forecast, we will also keep an eye on your job sites or other weather sensitive locations around the clock and alert you to any potential for weather related disruptions or other hazards to operations, customers or employees.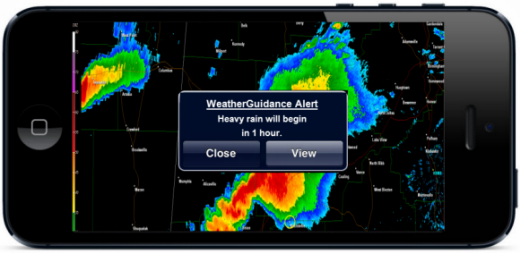 Some of the specific types of weather related hazards or disruptions that we can monitor and alert you for include:
•Rain, snow and/or ice of a specific amount or intensity
•Lightning strikes
•Winds of a specific speed
•Hail of a specific size
•Tornadoes
•Drastic changes in temperature
•Any other weather related element(s) that impact your operations or safety
Customized alerts from WeatherGuidance are not simply "repackaged" versions of National Weather Service (NWS) products. Our team of highly trained, professional meteorologists will monitor your location(s) on the schedule that you dictate and alert you when specific hazards threaten based on your specific criteria and buffer zone. Yet another example of how utilizing our service is like hiring your own weather department!

Whether you want us to monitor the weather and issue custom alerts for you (as shown in the examples above), or you would like for us to give you the tools so that you can "self monitor" the weather (or a combination of both), we are confident that we have a solution that is just right for your weather related needs and concerns...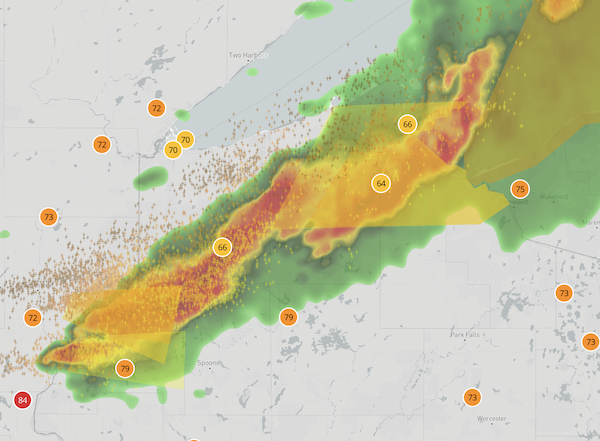 So rest assured - no matter what your specific operational needs and concerns, when it comes to the weather - we've got you covered, 24/7/365.
Feel free to browse around the tabs toward the middle of the page to learn more about the other two key aspects of our Custom Weather Forecast Services: Site Specificity and Level of Detail. If you've already seen enough and are ready to put us to work for you, please contact us today and we'll set up a complementary, no obligation trial demonstration of our services:

Have a Question or Need Help?
Do you have a question that you'd like to ask before signing up for a free trial? Feel free to call us at (512) 504-3151, e-mail us, or use the online chat located in the lower left hand corner of your screen.